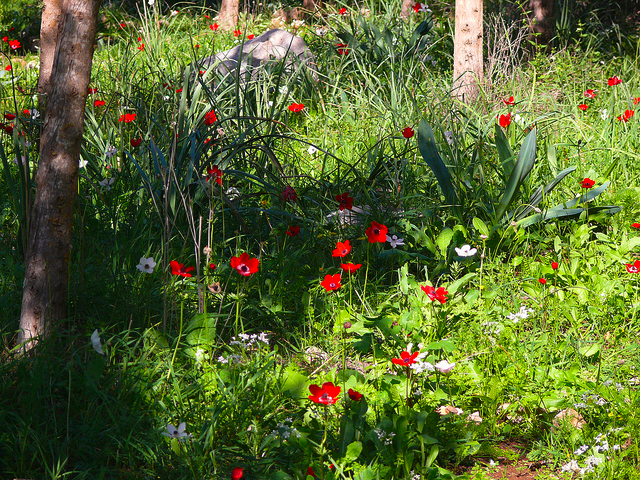 In my travels, I met a lot of people into change—permaculturalists, yoga teachers, body-workers and healers, community workers, teachers, a few health nuts, and just everyday people trying to live a healthy life. It is amazing how many people have migrated to Costa Rica in search of this. Many North Americans, Europeans, and even an Aussie or Kiwi or two, come here looking to be closer to nature, community and for a more balanced life than those they might have been living in whatever city they come from. Some find what they are seeking and others realize that it isn't what they expected. Their dreams for a new life aren't working out as planned. Paradise isn't paradise after all. Which leads me to my next juicy subject: The search for paradise or utopia–the natural human quest for a new and better life and world.
Change—be it through political, social or personal action—has always been about trying to manifest our utopian ideals, our dreams for a new (kinder, more loving, more just, healthier…) world. But I often wonder about the old King Solomon quote "There's nothing new under the sun". Are we just condemned to reliving the past? Does history always repeat itself? Can we really bring about a new world? Renowned for his writing, the wise king also said: "…with much wisdom comes much sorrow; the more knowledge, the more grief." Perhaps this was meant as a cautionary message: Nothing new can be found through knowing. No one ever built a utopia from ideas—although people had many good ones and they tried. Ideas about how we should live are not the same as living. Rather than the NEW WAYS OF BEING required for a healthier, more loving and kind world, they are mental projections of our will.
When I was eighteen, I lived and worked on a kibbutz in Israel for a few months. I had a friend there with whom I discussed all manner of political issues. This included an ongoing debate about the meaning of and possibility for a utopia. One Saturday, we took the horses out through the fields and up through the hills into the forest. Spring had arrived and everything was green and filled with a celebration of wildflowers of every colour. The blooms were so plentiful, so bright and beautiful, they hardly looked real. I had never seen anything quite like it. I felt the wind in my hair as the horses raced through the trees. Everything glowed in the golden light of the late afternoon sun. On a hill overlooking valleys of green and gold, auburn and chocolate, I accepted that the land was probably holy after all. Everything around me reminded me of the sacredness of life—of all life, including my own. We stopped for a picnic. As my friend poured a thermos of mint tea, he said: "You know what? I think utopia is a perfect moment. Like now." We both paused to relish it. "It's when there's nowhere else you'd rather be than right here, right now. And nothing else you'd rather be doing."
Utopia, I realized later, was less a moment, than being in the moment. It was a state of being one with oneself—undivided, without mental conflict or duality; peaceful, connected, grateful, appreciative, aware, alive and in love with life. No culture could offer this. Nor any place in the world. The new life we're looking for can only be found within. If we take the time to be in this way, we might just find it…and be renewed.
In any case, Happy Spring! May this time of renewal leave us appreciative and one with the newness of life in each moment.