Join my Tuned Yoga Classes & Healing Embodied History Workshops in Jerusalem, Montreal, Germany, Poland & Ireland & Northern Ireland.

I am based in Jerusalem for most of the year, am often in Montreal in the summer and various locations in Europe to give workshops throughout the year. I sustain continuity during my time away by offering students online coaching and support in following my Life-Tuning Process Signature Program.

Contact me to book.

---
I am currently in Jerusalem giving classes, workshops and privates.
Tuned Yoga in Central Jerusalem (near Keren Hayesod)

Mon 6:15-7:20pm; Wed 5:45-6:50pm. 300 NIS for a 5 class card, 65 for drop-ins, 50 for a trial.
Private & semi-private sessions available with intuitive Life-Tuning Process Therapy. Message or call to book your place: Kim 053-8316596
New class for women with chronic health conditions, fibromyalgia and autoimmune issues. The time isn't set yet:
---
Upcoming workshops in Germany, Poland, Northern Ireland & Ireland TBA.

Darmstadt, (near Frankfurt) Germany, weekend workshop – March 29, 2019 (details TBA) Private sessions available after the workshop. (see the flyer from our last one below)
See the flyer from my last workshop and talks in Ireland where I spoke and demonstrated my body-based BE GRACE™ tools for self-care and for healing trauma with Patty Abozaglo's Trauma in Conflict Group at the Edward M. Kennedy Institute for Conflict Intevention; and gave  a weekend workshop at the Hollies Centre for Practical Sustainability.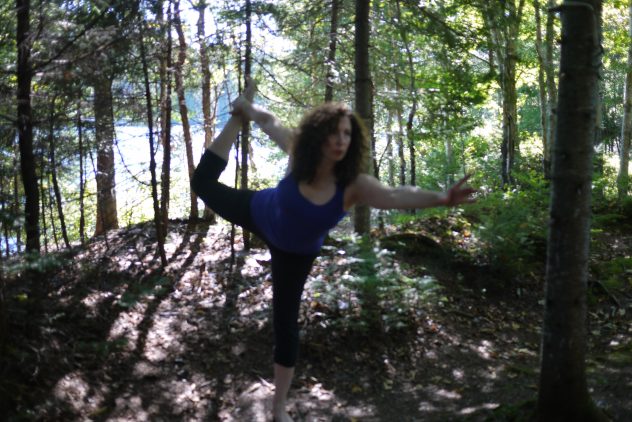 me getting my left ankle mosquito-bitten at my beloved Lac Cornu
Save
Save