Join my Tuned Yoga Classes & Healing Embodied History Workshops in Jerusalem, Montreal, Germany, Poland & Ireland & Northern Ireland.

I am based in Jerusalem for most of the year, am often in Montreal in the summer and various locations in Europe to give workshops throughout the year. I sustain continuity during my time away by offering students online coaching and support in following my Life-Tuning Process Signature Program.

Contact me to book.

---
I am currently in Jerusalem giving summer classes, workshops and privates.
Tuned Yoga in Central Jerusalem (near Keren Hayesod)

Mon-Wed 6 & 6:30pm. 60 NIS for regulars, 65 for drop-ins, 50 for a trial.
Private & semi-private sessions available with intuitive Life-Tuning Process Therapy. Message or call to book your place: Kim 053-8316596
---
Upcoming workshops in Germany, Poland, Northern Ireland & Ireland TBA.

Darmstadt, (near Frankfurt) Germany, weekend workshop – Jan 2019 (details TBA) Private sessions available after the workshop. (see the flyer from our last one below)
See the flyer from my last workshop and talks in Ireland where I spoke and demonstrated my body-based BE GRACE™ tools for self-care and for healing trauma with Patty Abozaglo's Trauma in Conflict Group at Maynooth University; and gave  a weekend workshop at the Hollies Centre for Practical Sustainability.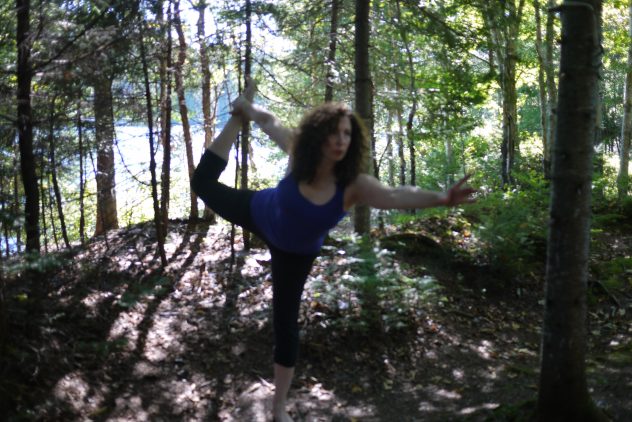 me getting my left ankle mosquito-bitten at my beloved Lac Cornu
Save
Save