Join my classes & workshops in Jerusalem, Montreal & Europe.

I am based in Jerusalem from November-May and in Montreal from June-Oct. I sustain continuity during my time away by offering students online coaching and support in following my Life-Tuning Process Signature Program.

Contact me to book.

Central Jerusalem (near Keren Hayesod)

TIMES: Wed 4pm & Mon 6:15pm (If you and a friend want to start a class at another time, let's talk!) (60-80 mins)
You could join these meditative, restorative groups any time.
INVESTMENT: 420 ILS for the series of 7 weeks (60 ILS per meeting). Good for 2 months, so if you miss a class you can make it up in that time. (If you know in advance you will be away for 2 or more weeks, we can freeze your card for up to two months.)
Try it out: 40 ILS
Drop-ins: 70 ILS
PLACE: near Keren Hayesod
Policy: Your registration is non-transferable and non-refundable (except under extenuating circumstances); your place must be booked in advance to save your space.
Germany Spring 2018
We will do another workshop in Darmstadt (near Frankfurt) in April. Here's the flyer for our last workshop:
Spring in Europe, Summer in Montreal 2018

I will be giving private sessions as usual in Montreal from July-Aug and in Europe (Frankfurt area, London area for now) in the April. (dates to be announced)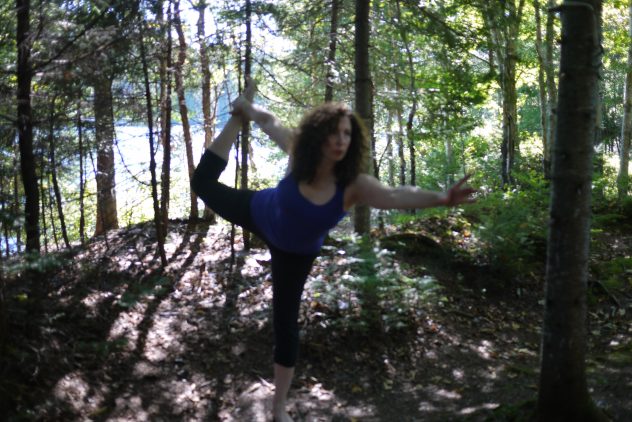 me getting my left ankle mosquito-bitten at my beloved Lac Cornu
Save
Save