Join my classes & workshops in Jerusalem, Montreal & Europe.

I am based in Jerusalem in the winters (Nov-May), Montreal in the summers/early autumn, various locations in Europe to give workshops throughout the year. I sustain continuity during my time away by offering students online coaching and support in following my Life-Tuning Process Signature Program.

Contact me to book.

Tuned Yoga in Central Jerusalem (near Keren Hayesod)

TIMES: Wed 4pm (beginner, restorative, super-meditative) & 6pm (intermediate, more dynamic) (If you and a friend want to start a class at another time, let's talk! Mostly I do privates and semi-privates.) (60-80 mins)
Join at any time.
INVESTMENT: 420 ILS for the series of 7 weeks (60 ILS per meeting). Good for 2 months, so if you miss a class you can make it up in that time. (If you know in advance you will be away for 2 or more weeks, we can freeze your card for up to two months.)
Try it out: 40 ILS
Drop-ins: 70 ILS
Privates: 300 ILS/hour
Policy: Your registration is non-transferable and non-refundable (except under extenuating circumstances); book in advance to save your space.
Darmstadt, Germany Weekend of May 18, 2018
We will do another workshop near Frankfurt. Private sessions available from May 21-23 in Darmstadt. Here's the flyer for our last workshop. New one coming soon:
Healing History Trip to Northern Ireland June 2018. Visits to organizations and people working to heal history by addressing trauma and building peace. Stay tuned for blog posts about this. Will also visit Ireland and visit healers and teachers working on healing and transformation. Will be giving private sessions and workshops. Stay tuned for details!
Jerusalem: July 2018
Montreal: August & September 2018. I will be giving private sessions as usual.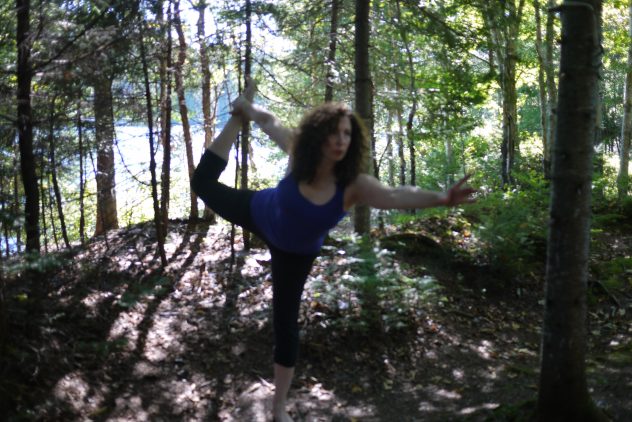 me getting my left ankle mosquito-bitten at my beloved Lac Cornu
Save
Save